"What should I tweet today?"
There's a good chance you've asked yourself this question a million times. I know I did. That means you just run out od tweet ideas.
But a tweet is short. Should be easy to come up with tweet ideas, no?
Precisely, the short nature of tweets makes them a little more challenging. You need to compress complex ideas into 280 characters. It's very easy to get stuck there.
Luckily for you, we prepared 24 tweet ideas for when you run out of content.
1. Make a list of tools
People on Twitter are suckers for tools list. I don't know what it is but we are always looking for new tools to play with.
A few ideas:
Make a list of tools you are currently using
Make a list of tools you are wishing to try
Make a list of tools for one specific niche (eg Twitter creators)
Plus, putting it into a list format is an easy way to make sure your tweet is being read
2. Making a list of people
If people like tools lists, they love people lists. A few ideas:
Suggest people that are must follow
List people who are inspiring for you
List people relevant in one niche
It's best to avoid overdoing this one, as it can be considered spam by some users if you tag them constantly on your content.
3. Make a step-by-step list
Lists are also great to showcase the steps that go into something. Use it to:
Explain how you do something
Explain how someone else is doing something
4. Give away a freebie (with Tweet Hunter's auto DM feature)
Tweets like these are great for generating leads or increasing email subscribers. In essence, you offer something for free (a lead magnet) in exchange for someone commenting or RTing your tweet.
Here's the how-to:
1st line: Make your pitch. Attack the audience's pain and offer something that solves it (get better at X, get more Y…)
2nd line: Add more. Sweeten your offer.
3rd line: Tell people it's for Free
4th line: Make the rule. Ask them to reply with a certain word or emoji
Example 👇
image could not be loaded
5. Share a meme
Memes are trending. They are a fun and quick way to share relatable insights. Some people like
---
Startup meme from the archives #22 https://t.co/tgH4QWLOnz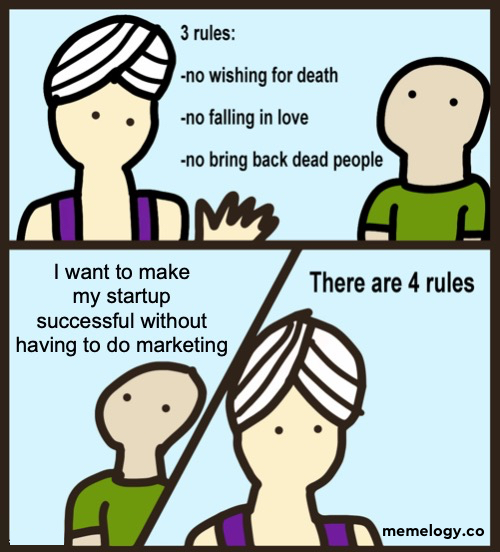 ---
or
Trung
have built an entire audience around it.
If you don't know where to start, places like imgflip or kapwing have excellent templates to get started.
6. Harsh/Hidden truths
Harsh or hidden truths are usually tweets that get a lot of engagement, since people love an opinion to share their thoughts. In your content niche, what is the one thing you are not sure people will agree with?
Tweet it out and see what happens.
image could not be loaded
7. Share a "life hack"
Is there something everyone tells you "wow, I didn't know you could do that" when you do it?
Share it on Twitter. There is a good chance that more people will find it interesting
8. Tell people what they are doing wrong. Then offer an alternative.
I'm sure you've seen plenty of tweets that start with "Stop doing (this one thing). Do (this other thing) instead".
That's another tweet idea for you. Pick one thing so many people do wrong. Tell them what the alternative is, according to you.
9. Share a milestone
Let people know you've reached a significant milestone! Some people celebrate reaching a certain number of followers, or making a certain amount of revenue, or finishing a certain number of books...
10. Share something you are struggling with
There is a good chance that someone else is facing the same problem as you. Share that and you might just find someone who can help you.
11. Incentive people to participate with "What did I miss?"
The idea is to ask people to add their two cents to whatever you're posting. List tweets are a great complement to this type of tweet.
Rather than ending the list as it is, you can ask people to let you know if anything was missed. This prompts engagement and audience participation.
12. Challenge your audience
The idea is simple: challenge your audience by asking their opinion on a topic related to your niche.
The key is to limit their options for responding. What do I mean by that? Ask them to answer your question in one word or one sentence. This type of tweet is guaranteed to get higher engagement.
An example: "in one word, what's your best Twitter tip?"
13. Do a "birthday thread"
This is a classic. Some Twitter users use their own birthday as an excuse to write a thread. It's often paired with "life lessons" from those users. And the number of lessons is always related to how many years they have.
The only issue is that you can only do it once a year 😅
14. Give people a platform to celebrate or promote themselves
It's always exciting to share wins. Let your audience use your Tweet as a way to share them.
Ask people "What's one win you had this week?" or "What are you working on?"
They can then use the replies to share a win or a link to what they're working on. Your role is merely to provide them with a platform.
15. Ask people if they agree or disagree with something
This is how you should do it:
Make a statement (For example, Lebron James is the GOAT)
Ask people if they agree or disagree with it.
See what happens
16. Share your journey
On Twitter people love to read about what you are doing. But they also love to know more about the person behind it.
Think about a transformational event in your life. It can be anything!
How you learned something, how you mastered a skill… The important thing is that your tweet reflects both states: before and after
Then use this template to share it:
Before:
Today
How state 1 changed
How state 2 changed
How state 3 changed
One line takeaway
17. Offer to do something for your audience
You probably have some knowledge about something. Let people know that you are willing to help them in your tweet. See this example 👇
Putting a timeframe to your offer might be a good idea since these tweets tend to get quite popular.
18. Recommend one piece of content you just consumed
This could be a book, a movie an article…Better if you tag the author so they might interact with it!
19. Ask people to complete your tweet
Write a "fill in the blanks" type of tweet and let your audience complete it for you. This is a fun game that often generates a huge amount of engagement.
20. Tweet about something you just learned
Maybe you are debugging your code or writing an article when you realize something. Tweet about it!
Start your tweet with "I just realized that…" or "I just learned that…"
21. Appreciate someone that was helpful
Twitter is a social network. If someone was helpful, let them know in public! This is how you build relationships.
22. Introduce yourself to your new followers
Every now and then it's a good idea to re-introduce yourself to your followers, especially if you had a grwoth spur. Take the chance to present yourself and let them know what to expect from your tweets!
23. Share your analytics
People love to see growth. Log into Tweet Hnter's analytics tab or find it natively on Twitter. Then update everyone about your progress! This is a good idea to do once a month.
24. Share your plans for the day
Tell everyone what you'll do today. Use a list format and feel free to include emojis. Think of Twitter as your daily journal.
Next steps
That's it for now!
I hope we were able to give you some good content ideas. Now there are no excuses.
By the way, if you pair what you learned here with our Best automations to grow on Twitter and our How to get your first 1,000 Twitter followers articles, you'll be unstoppable.
Get out there and start tweeting!