Confused about Twitter's verification system? Learn about all the Twitter check marks, badges, and labels in this comprehensive guide.
Twitter Check Marks and Labels in 2023
https://ondemand.bannerbear.com/simpleurl/9MOpzJ843LWBnGWYvq/image/title/text/Twitter%20Check%20Marks%20and%20Labels%20Explained-%202023%20Guide
The last few months have been busy for Twitter. Elon Musk is
shaking up the verification system
on Twitter. Instead of the single blue check mark, now there are several different Twitter check marks and labels, each denoting something different. Needless to say, it's confusing to keep track of it all. If you are thinking about getting a check mark to
grow on Twitter
, here's a quick guide to all the Twitter check marks, badges, and labels you can find on the social network.
Types of Twitter Check Marks
It's likely you've seen the Twitter blue check mark by now, but there are several other visual identity signals that Twitter applies to account profiles, so you can differentiate between different types of profiles and get more context about them.
Blue Check Mark
The blue check mark has changed recently on Twitter. Currently, it could mean two things:
The account was verified before Musk took over. It could be an account representing a notable individual, such as a celebrity or a politician.
A blue check mark on Twitter now can also mean the person has subscribed to Twitter Blue.
When you subscribe to Twitter Blue, you won't have to undergo the same review process required before. An active subscription will automatically provide you with the blue check mark on Twitter.
Gold Check Mark
The gold Twitter check mark indicates that an account has been verified through Twitter Verified Organizations and is an official business account. Earlier, the blue check marks were also used to represent verified business accounts. These accounts now have a gold check mark, a square profile picture, and a label stating, "an official business account." To get the gold check mark you'll need a Twitter Blue subscription, specifically the business version.
Grey Check Mark
The grey check mark on Twitter is now given to government institutions and officials. These accounts also had the blue check marks previously. Now they're replaced by the grey check mark. Twitter gives out these check marks to accounts that represent official spokespeople, elected officials, embassies, and law enforcement.
Twitter Labels and Badges
Other than the check marks on Twitter, there is also a slew of new labels and badges that have been recently introduced as part of the new verification system. Some of these labels are applied by Twitter, some are self-applied, and others are automated.
Affiliation Badges
An affiliation badge on Twitter contains a profile picture of a
Twitter Verified Organization
. The badge indicates that an account is connected to a Verified Organization on Twitter. All affiliates of an organization will have a badge displayed on their profile, search results, DMs, notifications, and tweets. The affiliated account itself can have a grey, gold, or blue check mark. The affiliation badge also allows companies to mark all their
brands and support handles
.
Automated Account Labels
The automated account labels were introduced by Twitter to enhance transparency on the platform. It helps users identify if an account is a bot. When an account has an automated label, it indicates that the account is putting out automated content. Currently, the label is being tested, so it may or may not stay around.
You'll see the automated label displayed in the
Twitter bio
under the profile name, followed by the name of the user running the automated account. Under the new Twitter rules, any account posting automated content needs to be linked to an account run by a human.
Self-Selected Labels
When you convert your Twitter account to a professional account, you'll be able to choose a professional category label for your Twitter account. These labels are not applied by Twitter. Once you choose a particular label, you will be able to change your professional category whenever you want.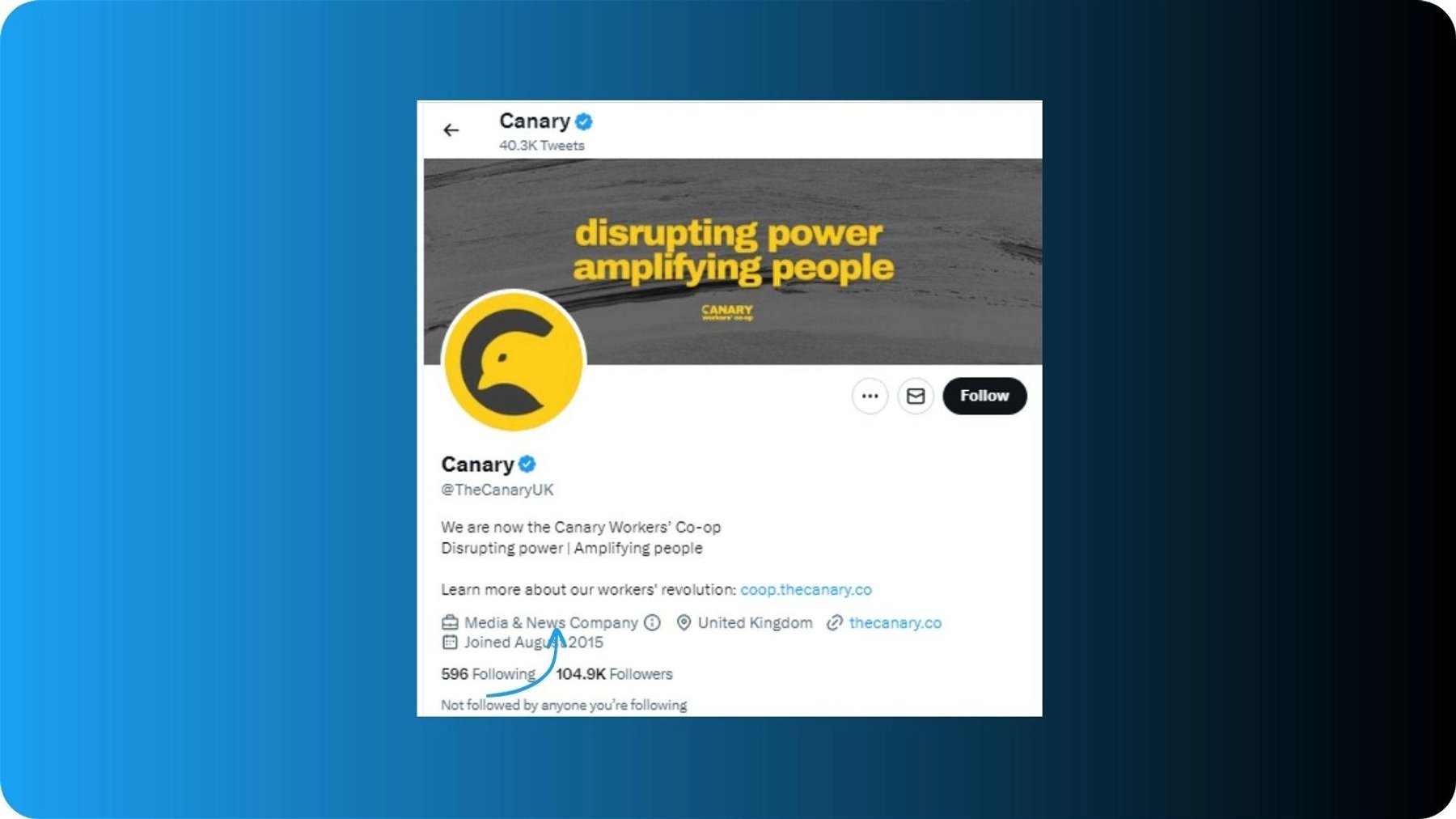 Whether you are thinking about getting verified on Twitter to boost your
Twitter growth
or to increase your credibility, knowing the difference between the different Twitter check marks and labels is a good starting point.
An effective way to build your audience and monetize your account is by using a
Twitter growth tool like Tweet Hunter
. From content creation and automation to keeping your audience engaged, Tweet Hunter works with you every step of the way.