Take A Tweet Screenshot and Turn It Into A Video To Post On Your Social
Bruno Quaresma
Co-Creator of TweetPik
You always see TikTok and Instagram users turning Tweets into videos, but unfortunately, until recently doing that required some knowledge of video editing tools, making the task of converting Tweets to videos a painful task.
Good news though, TweetPik has taken the pain out of making videos of Tweets by automatically enabling users to convert and customize any tweet as an MP4.
How To Convert Tweet To Video — Step-By-Step
First, we have to find a tweet that contains a video because if a tweet does not have a video, it does not make sense to turn it into a video, right?
I will use the tweet that I used to create the video above, from Bored Panda (which is awesome btw): https://twitter.com/boredpanda/status/1039974489520594944. This tweet matches our requirements: having a video, being funny, and being cuttie.
With the tweet URL in your hands, let's paste it into the TweetPik Web App.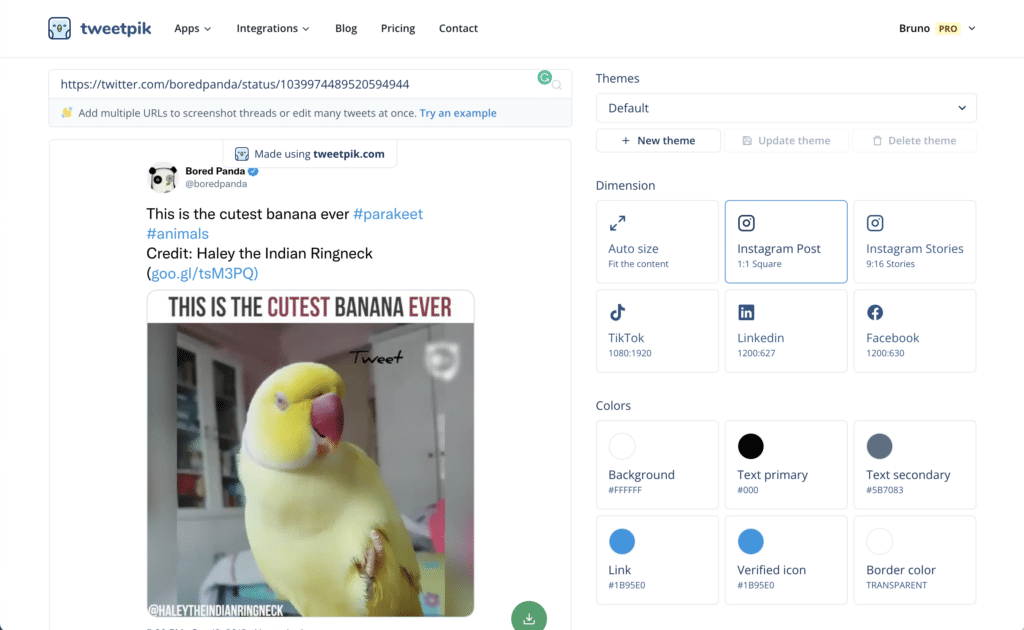 The nice thing about using TweetPik for screenshot tweets as a video is that you can entirely customize the tweet creating themes with your brand.
After the customization, let's click on the green button at the bottom right of the tweet image and choose "Export as video." Depending on how long is the video, the app will take around five minutes to export the tweet as a video. When it is done, your browser will automatically download the video.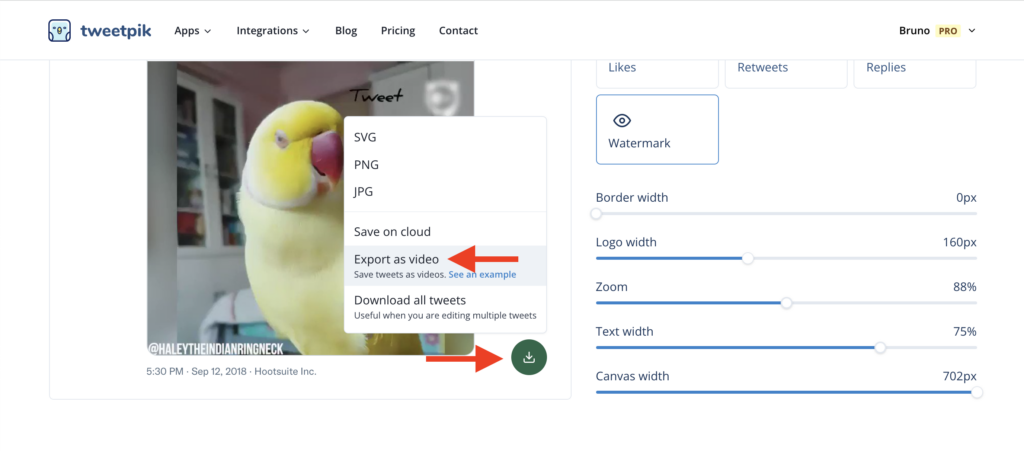 If you cannot find the "Export as video" option enabled, you have to sign up or log into TweetPik.

Please let me know if you find any problems or have suggestions on how we can make this even better.